12 Fun Things to Do at the Beach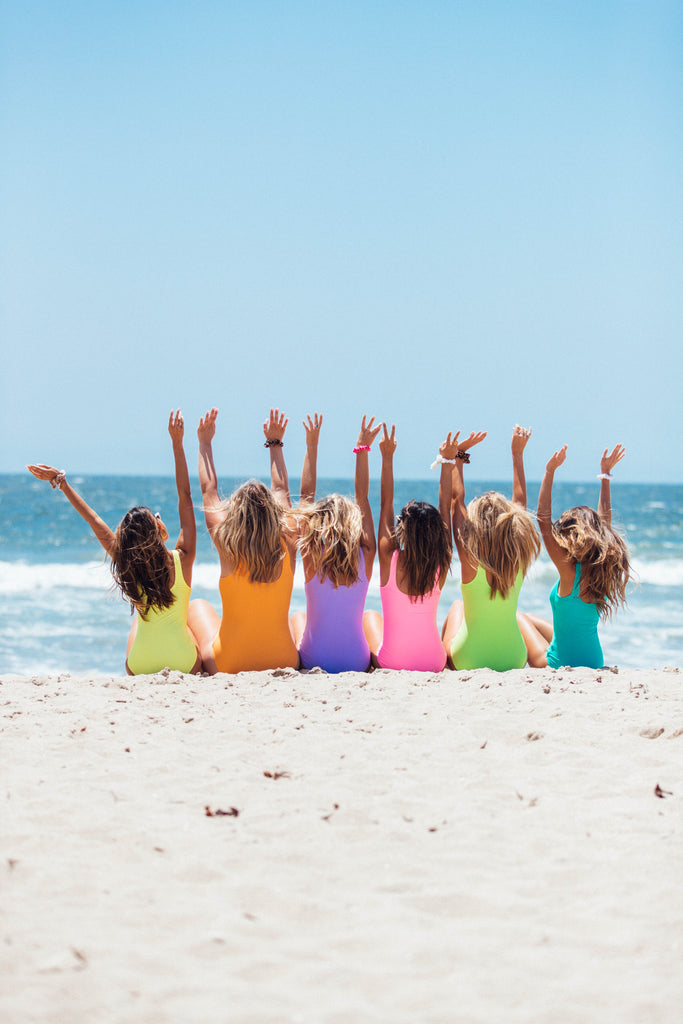 When you think of the beach, you might imagine yourself relaxing on a chair with the cool ocean breeze brushing your skin with a drink at hand and the sun setting on the horizon. Of course, there are plenty more fun things to do at the beach than meets the eye.
To make the most out of your experience, we have put together a list of fun and exciting beach activities, from building sandcastles to kite surfing to skinny dipping and more!
So put on your beachwear and sunscreen, and let's dive into the beach fun adventures!

Host a picnic
One of the most fun things to do at the beach with family is hosting a picnic. Why don't you do the same with yours! Bring your family and friends and have a cheerful time picnicking on the expansive beds of sand. From playing on the beach with your kids to enjoying meals together, you can do everything that makes a picnic memorable. Bring some snacks along or ask each of your picnic partners to bring one home-cooked food to host a potluck. Or, you can get takeouts from the food joints and restaurants near the beach. Eat, play and say 'cheese' while clicking pictures. Happy picnicking!

Go Surfing
Surfing is a great water sport. Get out on the water and have an adventure instead of just being lazy. You can also dedicate an hour or two to take a surf lesson and then lounge for the rest of your time on the beach. You could also try any other kind of water sport, such as kayaking, jet-ski racing, waterskiing, or kitesurfing.

Look for Dolphins
Many beaches all over the world offer the chance to see dolphins right from the shore—if you know what you're looking for and when to look. Do a little bit of research to see if your beaches apply and if so, check the best times to visit. Don't forget your camera!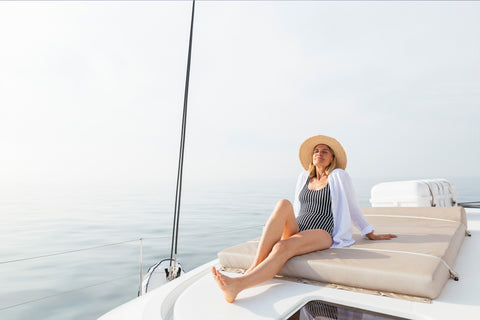 Take a sunbath
A great way to enjoy a holiday is just by spending a lazy day relaxing and enjoying your company. What better place than a beach to do that! Lie down on the cushiony sand bed, wear your sunglasses and bask in the sunrays. Feeling the warmth of the sun while enjoying the beach scenes is quite rejuvenating. You can also read your favourite novel if you wish while sunbathing.

Play outdoor games
Playing outdoor games is one of the fun beach activities that you can enjoy. Beaches provide such a huge space that you can arrange many outdoor games there. Frisbee, volleyball, badminton, freeze tag, hopscotch, whatever you feel like, you can play with your friends and family on a beach. These games will not only make the kids happy but will also be quite a refreshing experience for adults.

Go Fishing
Fishing is one of the most relaxing things that you can do at the beach and something people have been doing for centuries. It's something that you can focus on or just leave in the backdrop—your choice. The best part is, you might catch your dinner!

Watch sunrise and sunset
Imagine watching the orangish gold hues of the sun embellishing the entire sky as it rises from the horizon. What a mesmerising sight it will make! And to get the best view of this sunrise, beaches can be the ideal location. Sit on the beach at the time of dawn and see the rising sun illuminating the entire surrounding. You will feel rejuvenated and alive just by the sight of it. Capture photographs of this beautiful sunrise for admiring later on. At dusk, you will get a similarly pleasing experience as the sun sets on the horizon.

Go Hiking
Many beaches offer nearby trails where you can hike to or from the water. This offers great exercise, and the water is good for cooling down after the hike. On top of that, you get to catch some beautiful views while being immersed in nature.

Host a bonfire
At night, beaches are not very crowded and this is the best time to host a bonfire party. Arrange a bonfire at a convenient spot on the beach and gather around with your loved ones for a great time while enjoying the warmth of the bonfire. Many beaches in Goa host bonfire parties. You can take part in those too. Play fun games, dance under the open sky, sing together, eat snacks or share your deep secrets with your friends as you gossip. The combination of cold breezes, starry sky and a bonfire is absolutely charming. So, don't miss it!
All these activities sound fun! When you are done deciding the activities you would want to enjoy, plan a trip to a beach that suits your wishlist and get going. The beaches are calling you!

Meet New People
The beach is a place where people gather together to have fun and relax, making it a great place to meet new people.
One way to break the ice is by hosting or joining team games like beach volleyball or limbo dance. Of course, a beach bar is also a great place to hang out and meet someone new.